Helping Customers Go Solar The Right Way, The First Time
Our mission is to demonstrate excellence in everything that we do. By providing superior designs, support and installations, we help our customers experience maximum efficiency, savings and reliability with solar.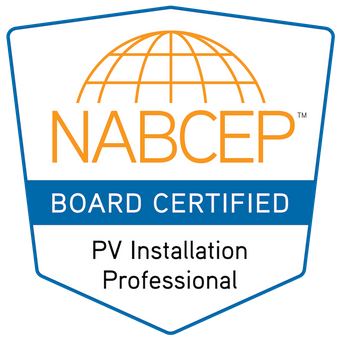 Local Installations
Based in Gainesville, GA, we offer professional solar installations to residents of Northeast GA and parts of NC and SC. Our solar installations include a free consultation and design service. Call us today to get started!
Get a quote
Solar Consultations
My goal is simple: to help families live efficiently by making the best decisions with solar. Whether you need some solar advice or a full system design, schedule a consultation with me today to get real help from a professional.
Solar Equipment
You can order professional solar equipment from Gain Solar. Don't hesitate to call us today for help choosing the right solar equipment for you. We've been installing solar for over 12 years and can help you make the best decisions.
At Gain Solar, you'll bypass the deceptive marketing and eager salesmen that have infiltrated the solar industry. Johnny Valentine, owner of Gain Solar, is an experienced solar professional and actively pursues efficient living in his personal life. Frustrated by seeing countless families end up with faulty solar systems in need of expensive repairs, Johnny's purpose through Gain Solar is to provide others with the support and service he wish he had when he was installing solar on his own homestead.
"I highly recommend Mr. Valentine for his high quality service in solar installation. He was personable, courteous, timely, and available for questions. The products installed work as expected and without complication. We look forward to working with him again in the near future."
"Johnny was very responsive and very knowledgeable about my system. He installed a replacement inverter and noted a reverse polarity issue with the original installation that likely caused my problem. Good to have found someone local for service who knows what he's doing! Thanks again!"
"It was a pleasure working with Gain Solar from start to completion. Can't say enough good things about the knowledge and integrity Johnny, Chris and crew showed. Absolutely love our system. Producing even better than we'd hoped. They're a class act!"
"Johnny at Gain Solar services really went out of his way to help me out on my project. My solar project is really small and not a big money maker for an installer. He basically helped me out of the kindness of his heart because he is a good guy. He really knows the products well and he will make sure your install is top notch. I highly recommend Gain Solar Services for your solar project. You won't be sorry."
Follow Our Latest Projects
Follow Johnny on YouTube to see his latest solar installations and the occasional ballad
ATTENTION JACKSON EMC CUSTOMERS
Jackson EMC customers are eligible for a $4,500 rebate when they install a 10 kW solar system!